"I never make the same mistake twice, I make it five or six times just to be sure!"   Anonymous
You may not consider yourself a true-blooded perfectionist. You may consider yourself a bit more like me, a closet perfectionist. We preach that making mistakes is a way to learn and grow, and yet we're still pretty hard on ourselves when the mistakes actually happen. Some people live their lives working very hard to avoid mistakes of any kind. From my perspective this sounds pretty exhausting. What I teach in my programs and the philosophy I apply to my life is, rather than avoid making mistakes, focus on recovering well. Developing this skill can bring discomfort. Eventually this will bring a greater sense of freedom!
"You are not measured by your mistakes; you are measured by your recovery from your mistakes!"  Pat Kirkland
Here are some tips on what to do if you do make a mistake:
Approach:
Mildly acknowledge the error

Keep a cheerful or upbeat attitude

Consider using good-natured humour; "Seems I've had one too many coffees this morning!"
Delivery:
Keep eye contact

Use a confident, strong voice

Keep your energy upbeat

Make clear, firm gestures
Attitude:
Act like it's no big deal

Keep smiling

Recognise that mistakes are a learning curve!

Don't let apologising be your default reaction when making a mistake, though an apology may be appropriate in one of the following circumstances; if you have upset, inconvenienced or injured someone!
Happy Partnering! Amy
My wanderlust continues too! Limited places are now available for my very first 'Complete Retreat' taking place in, wait for it: beautiful BALI!!!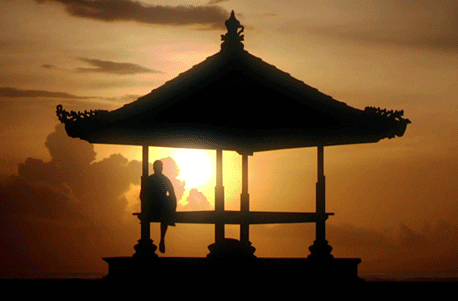 Click on the link for all the juicy details: The Complete Retreat Bali
This Month's Success Story:
Actions speak louder than words, and we just love sharing the successes that our clients get by using these techniques. If you share your success with us and it appears in our newsletter you'll receive 10% off one of my next Open Programs; Montreux March 11-12 and BALI May 30-June 6 2020!
You may recall in Newsletter 9 we talked about how to transform your inner critic to your inner partner. For a bit of inspiration here's an example of a letter a coachee recently wrote to their inner critic:
Dear Inner Critic, You are the voice inside my head. You try to keep me safe and liked at all times. I appreciate it, thanks for that. Yet, I will be more productive / effective if you relax and stop worrying about the repercussions of everything. I will be fine. There is no need to think ahead and worry about the impact of a controversial remark I will make. There is no need to worry about what will happen if a certain person does not like me. After all, good work will bring praise and criticism. You need to be comfortable with that. One more request. Please stop worrying about mistakes. They happen. The important thing is to learn from them and not to repeat next time. It takes so much energy to worry about what happened in the past - this energy is best invested into more productive activities - for example, planning for the future. I have so much potential - if you work with me on the areas above and let me be free, I can do so much more... in my work and in my personal life.
Thank you.
Great news! Thanks to her ingenious virtual team, Amy is more fully embracing social media, be sure to check out all links below.
Feel free to share your thoughts or any 'ah ha' moments you have from this blog via email, Facebook, Twitter, Instagram and LinkedIn
Also do not forget to listen to my Podcasts and Webinars for some real-life examples of how the Predator, Prey, Partner® model has worked for many of my clients.